In reflecting just how special a place that Oakdale Christian Academy is, I categorized the outstanding characteristics into Five+ Points of Distinction.  It is important to remember all of these points to communicate the basics of why Oakdale is indeed a unique.  The "+" characteristics bring special qualities to our uniqueness.
Oakdale Christian Academy offers a program that has the following significant characteristics:
A – Affordable.
  Oakdale's prices are lower than nearly any
Christian boarding schools
. Furthermore, our scholarship and financial aid programs make it possible for any family to be able to afford attending.
B – Boarding Program.  There are few boarding schools in the U.S.  Oakdale is one of the few, and provides a boarding program that ensures no more than 20 students per resident dorm parent.
C – Christ-Centered Community.  Oakdale puts Christ at the center of its mission and activities.  Staff members live on campus, eat in the dining hall, and participate in student life activities, acting as constant reminders and examples of how to live Christ-centered lives.
D – acaDemics.
  (Do I get points for originality?)  Oakdale is fully accredited by the Association of Christian Schools International (ACSI) and Southern Association of Colleges and Schools (SACS).  The college placement rate of our graduates is ninety percent. All of the members of the class of 2016 are college-bound.
E – Excellent Facilities.  The facility upgrades of the past 20 years have resulted in six new buildings and major renovations in other buildings. In 2015, Oakdale opened The Inn, a new girls' dormitory. An addition and expansion of the boys' dormitory, Odermann Hall, is now underway.
Wouldn't an institution be commended for having any one of these characteristics?
Certainly, any organization that is Christ-centered is a holy gift to God.  And people will drive for miles to see a beautiful campus.  Few organizations try to offer boarding programs anymore, because it's a big job!  And without a good
education
, young people are ill-equipped for life.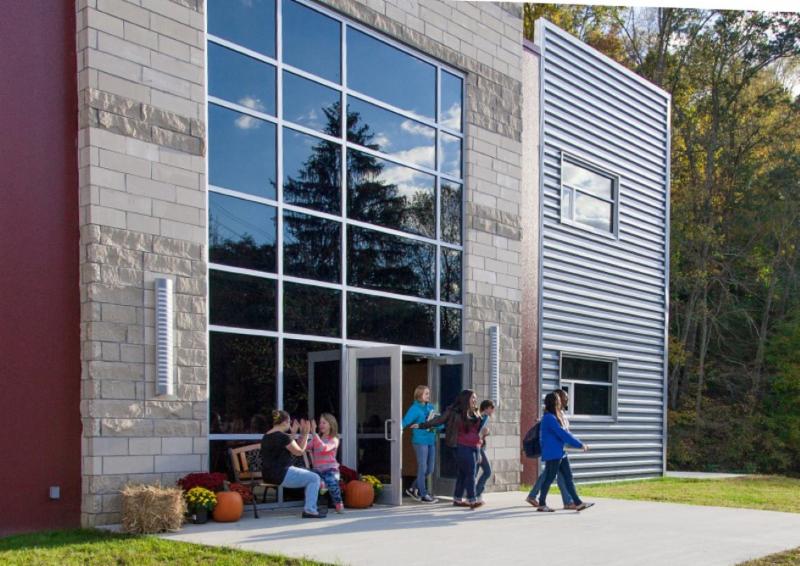 Many institutions offer a combination
of these points of distinction.  A web search of boarding schools will find many with excellent facilities and academic programs, but not affordable or Christ-centered.  It is not difficult to find an affordable Christian
boarding school
, but it is likely to be lacking in facilities and/or accreditation.  It is possible to find a
school
with characteristics B, C, D, and E, but not one that is affordable like Oakdale is. 
What is notable about Oakdale is that we are able to offer all five of these qualities for our students.
Then there are the "+" characteristics that are significant:
We offer technology instruction that rivals any school anywhere.  We have enough laptop computers, and strong enough bandwidth, for all students to be online simultaneously.  We have interactive white boards in all classrooms.  We offer courses in such program areas as music technology, robotics, and web development.
Students come to Oakdale from 15 states and nine foreign countries, a quality that makes Oakdale's enrollment of 50 students a richly diverse environment.  This diversity extends into socio-economic groups, as well as national or racial considerations.
There are other outstanding parts of our program, as well.  Leadership development opportunities abound through the Peer Leader program, Honor Code, and ministry outreach activities.
Oakdale stands alone in the Free Methodist-USA in offering a boarding school ministry.  No other organization in the Free Methodist Church-USA provides a program that offers the 24/7 educational ministry as does Oakdale.  Setting denominational loyalty aside, Oakdale is perhaps the only boarding school among other like-minded denominations that offer all five points of distinction.